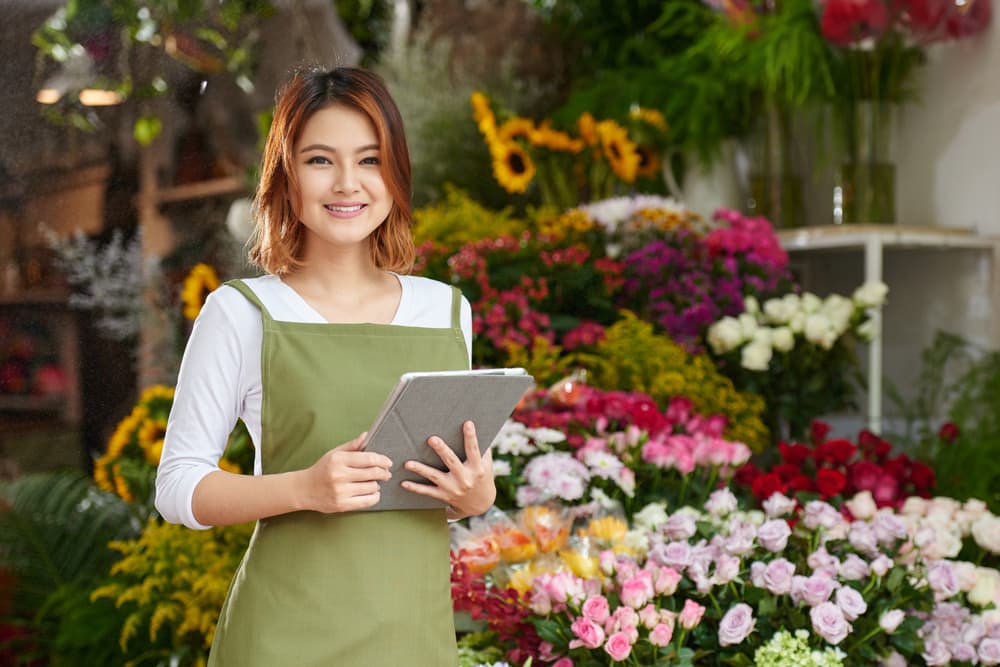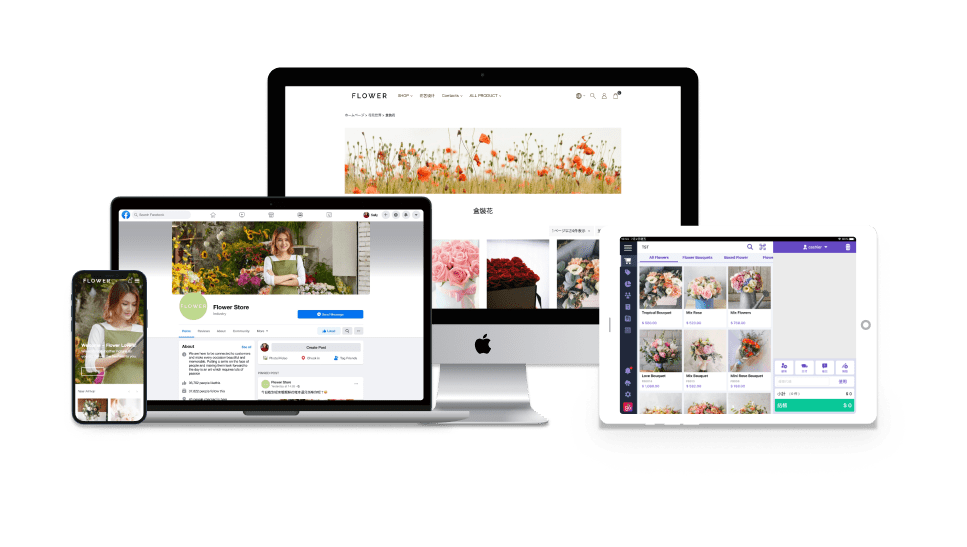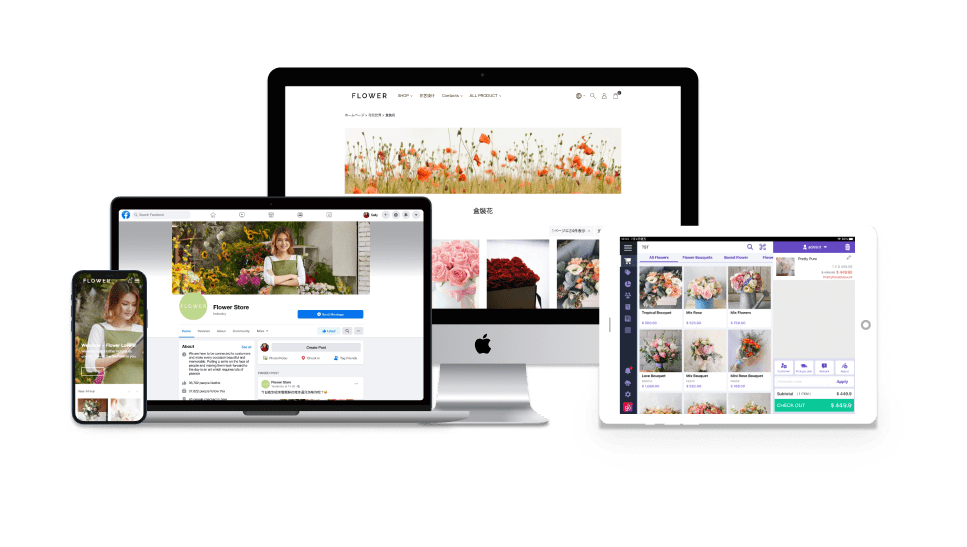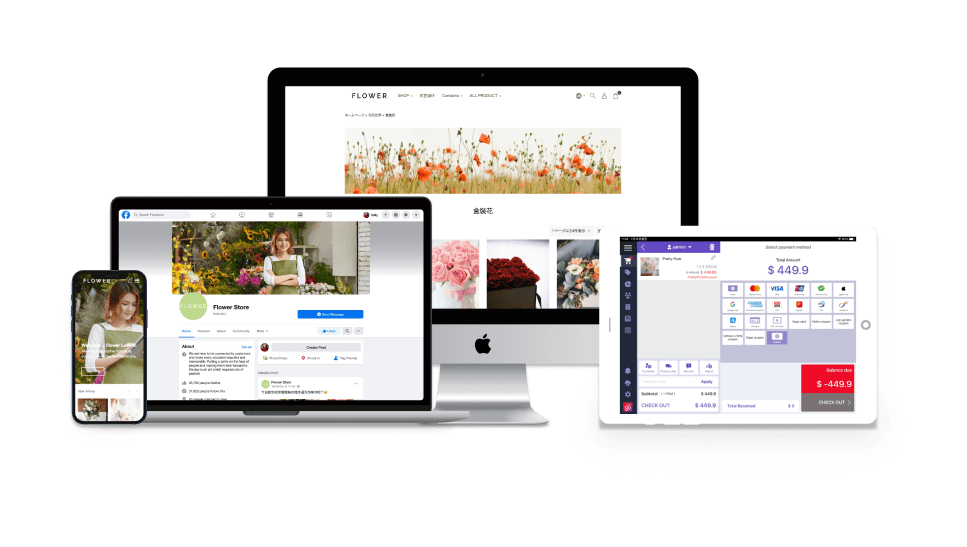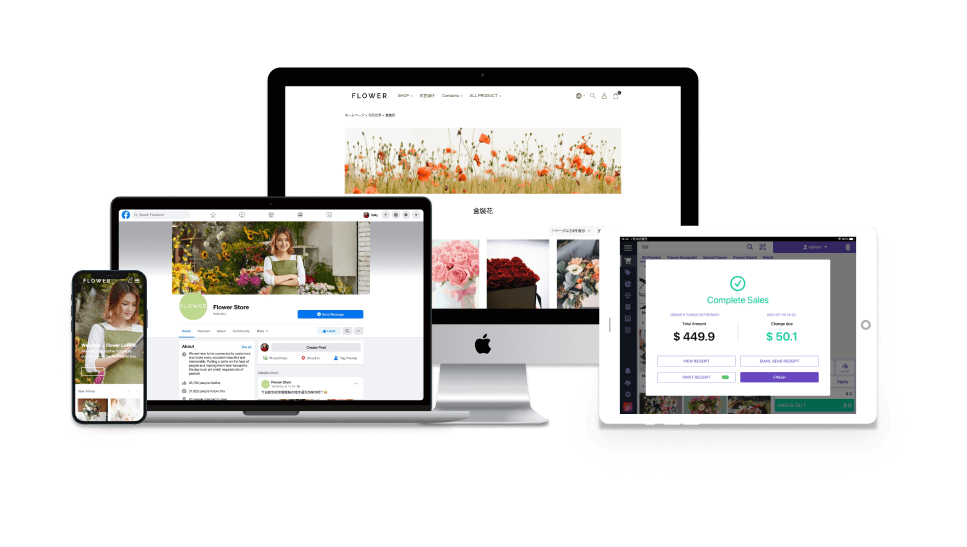 Omni-channel Retail Platform
One-stop Management of stores, online stores, social e-commerce
STOREBERRY eCommerce platform allows you to easily create an online store, and has built-in different business functions: POS system, order and inventory management, CRM membership management and conversational commerce, etc.
8 major features to automate operations. Set up an online store has never been easier !
Other Recommended Features
All online shop operations are managed by Storeberry's one-stop retail management platform

No transaction commissions.

Real time sales & inventory reports.

Responsive Web Design

Multiple theme designs.

Free SSL certificates.

Built in SEO optimization.

Facebook Pixel.

Google Analytics.
Understand your business needs, and then choose a subscription plan that suits you
14 days Free Trial
Our Merchants
Choose from a collection of design themes to create your unique online storefront.
STOREBERRY

Academy

Provide online business information, digital marketing and promotion skills and strategies to help you grasp market opportunities.
Don't Miss Our Updates
Subscribe to our newsletter to get the latest news of STOREBERRY & useful marketing and e-commerce tips to grow your business!
Frequently Asked Questions
What are the benefits of having an eCommerce platform?
eCommerce platforms are a cost-effective way to increase your traffic streams, scale your business and expand sales globally. Other than the ability to capture more customers through search engine optimization, another benefit is reduced cost. This can be passed to your customers in the form of more competitive prices or fed back into your business through growth activities.

Additionally, having an integrated system streamlines your day-to-day functions, granting you the ability to run your business wherever you want, whenever you want. A comprehensive, centralized eCommerce platform such as Storeberry allows you to generate real-time reports and effectively manage areas such as finances, sales, inventory, and customer management remotely. Convenient and time-efficient, this is ideal for cross-border work or pop-ups and weekend markets.
Why you need an e-commerce platform like Storeberry for your business in Hong Kong ?
Nowadays, brick-and-mortar businesses also need a legitimate online presence to gain a competitive advantage in today's increasingly lucrative eCommerce industry. To be truly successful in Hong Kong and Asia as a whole, you need a comprehensive online eCommerce and social media platform to centralize day-to-day business functions, maximize customer reach, and strengthen brand awareness.

Storeberry offers Hong Kong SMEs the chance to integrate all these necessary aspects into one neat place and create the ultimate online shop platform. From customer and inventory management to POS systems, we provide easy-to-use solutions to build and manage your eCommerce platform – so you can start selling online instantly. Discover more growth opportunities when you choose Storeberry.
What eCommerce products does Storeberry offer?
We offer a complete suite of products, including an online store, O2O POS system, inventory and customer management, and chatbot services.

Our tools are intuitive and easy to use, allowing you to start selling products online as soon as you're ready. We are a one-stop solution to integrate and control all your retail channels, be it your physical store, online shop, or social media.
How do I know if an eCommerce platform is right for my business?
Whether you're looking to add an online channel to accompany your retail shop, or if you're looking to focus on offering products online only, an eCommerce platform can streamline business processes and drive growth. Storeberry offers a non-committal 14 days free trial, so you can try out our platform and see if it's the right choice for your business. If you have any questions about our services, our Customer Support team is happy to help.